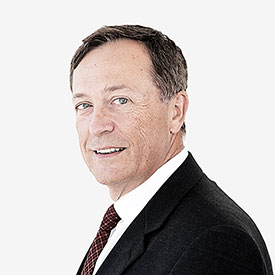 Walter Rigobon
Walter plays with the giants and stands by the little guy.
Recently, he closed a $90 million real estate settlement coined the 'investment deal of the year' in the Greater Toronto Area by a national property association. So yes, Walter knows how to get things done. He's good at this. But what sets him apart is his dedication to a fair, even-handed approach. Success is certainly important, but Walter's 32-year career is distinguished not just by the business he does, but by the way he does it. That's very important.
Another way to say it is this: Here's a guy who routinely handles purchases, sales, financings, leases, corporate and tax re-organizations for large, national clients like banks, wineries, fitness franchises, sporting goods companies, golf courses, accounting firms and real estate developers. But here's a guy who also found the time to coach minor league hockey and soccer, and to be active with community organizations like the local Planning Advisory Committee, the York Opera and the Province of Ontario Canada Day Committee. For many years he served as the official agent under the Canada Elections Act for Maurizio Bevilacqua, the local Member of Parliament for Vaughan.
It's about doing what's right. It's about a no-nonsense approach to any situation. And it's about everything deserving the same amount of attention and dedication, no matter how big or small. This is the mindset that governs Rigobon Carli.
In a nutshell, Walter's just one of those guys who has a knack for de-complicating complex situations. Just ask him to explain the recent estate planning strategy he implemented with one of Canada's biggest accounting firms. Only a person who really gets it can make it sound simple.
Of course, if you just want to play a round of golf, Walter's definitely up for that too, and if you have a passion for sports you can tune-in your radio dial to listen to him at 9am Sunday mornings hosting The Naz and Wally Sports Hour on AM 740 Zoomer Radio.
Call to Bar: Ontario, 1982
Education:
J.D., Osgoode Hall Law School, 1980
Walter can be reached at walter@rigoboncarli.com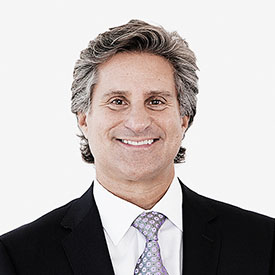 Michael Carli
Michael's career path began in 1970 when, in Grade Two, he uttered the following words during his first public-speaking contest: "I want to become a lawyer when I grow up"*. And so began his quest.
Years before his acceptance to Western Law, Michael worked as a summer student at O'Connor & Gold, a small Bay Street law firm, during which he quickly learned that in order to provide exceptional service, it's not enough to understand the law – it's equally important to understand the client's objectives. Michael's passion for exceptional service and his attention to detail have resulted in long-term alliances with some of the GTA's most successful entrepreneurs.
During his first few years of practice, Michael focused on residential and commercial real estate transactions and mortgage financing. By the mid-1990s, Michael's practice had expanded to include assisting a major financial institution with its residential mortgage realization and recovery in Ontario.
In addition to his mortgage remedies practice, Michael has spent the last several years representing a number of financial institutions and entrepreneurs in commercial transactions. As a registered trade-mark agent, Michael routinely prosecutes trade-mark applications on behalf of the firm's local and international clients before the Canada Intellectual Property Office.
Michael's pro bono work includes Villanova Charities, St. Thomas of Villanova College, Friends of We Care, and The Tema Conter Memorial Trust.
* ". . . and play hockey with Bobby Orr and the Boston Bruins".
Call to Bar: Ontario, 1989
Education:
J.D., University of Western Ontario, 1987
B.A., York University, 1984
Memberships:
Intellectual Property Institute of Canada
American Bar Association (Intellectual Property Section)
Pittsburgh Steelers Nation
Michael can be reached at michael@rigoboncarli.com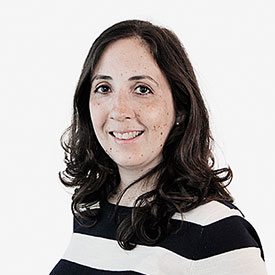 Cindy Aulicino
2005 marks the year Cindy joined our firm as an associate, having articled and then practiced in the commercial litigation department of a large Toronto law firm, ranked in the top seven across Canada. While there, she was exposed to a variety of practice areas and worked on several multi-million dollar transactions. Some might say she left the big leagues for the little leagues when she joined our firm but, as she soon discovered, there is nothing little about our firm…well maybe the number of lawyers who work here, which suits her just fine.

Cindy's practice focuses mainly on residential and commercial real estate, commercial leasing, corporate commercial transactions, wills and estate planning, and mortgage recovery. Whether she's working for vendors, purchasers, lenders, borrowers, tenants or landlords, she is able to negotiate and advocate effectively for her clients as she understands the working and moving parts of a deal or transaction from a variety of perspectives. Add her time working as a summer student at the Town of Oakville's Legal Department while at law school and she brings some public sector experience to the mix too.

When not at work, Cindy is busy chasing her two young sons who keep her on her toes…and sometimes on her heels! On those rare occasions when the stars align (translation: her kids are co-operating) she indulges in what she likes to call "candy" for the brain: "reality" television and reading.

Call to Bar: Ontario, 2004

Education:
LL.B., University of Windsor, 2003
Hons. B.A. with Distinction (History and Political Science), University of Toronto, 2000
Aviation Flight Management Diploma and Commercial Pilot's Licence, Confederation College, 1999

Professional Affiliations:
The Law Society of Upper Canada
Golden Key National Honour Society
The Canadian Italian Advocates Society

Speaking Engagements:
"Consumer New Home Buying Seminar" hosted by the Toronto Star Newspaper (May 2006)

Cindy can be reached at cindy@rigoboncarli.com